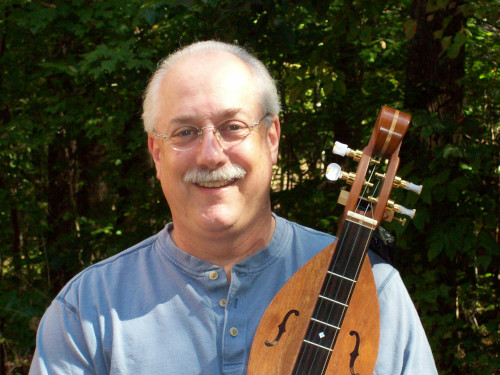 Jeff Furman
is an award-winning mountain dulcimer player who is known for his smooth and expressive style. His gentle, humorous, and effective teaching style has made him a very popular instructor at numerous mountain dulcimer workshops across the country.
Jeff is a multi-instrumentalist who has been playing old-time music since 1980. Primarily a clawhammer banjo player for many years, he developed a rhythmic and melodic style which has heavily influenced his dulcimer playing.
He has an extensive repertoire of old-time fiddle music which crosses over to a strong interest in Celtic music. He has a particular fondness for waltzes and Celtic airs on the dulcimer.
He has been performing for more than 35 years, and his technical abilities, quick ear, musical sensitivity, and expression have made Jeff a popular choice for playing on multiple recordings.
www.jefffurman.com