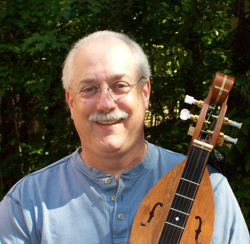 Jeff Furman
is an award-winning mountain dulcimer player known for his smooth and expressive style. His gentle, humorous, and effective teaching style has made him a popular and highly-rated instructor at numerous mountain dulcimer workshops across the country. Jeff is a multi-instrumentalist who has been playing Old-Time music since 1980. Primarily a banjo player for many years, he developed a rhythmic and melodic style which has influenced his dulcimer playing. He has an extensive repertoire of old-time fiddle music which crosses over to a strong interest in Celtic music. He has a particular fondness for waltzes and Celtic airs on the dulcimer...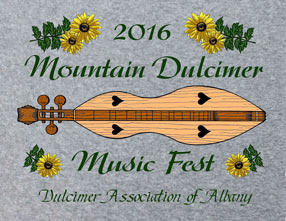 March 4th, 5th and 6th, 2016
Calvary United Methodist Church
15 Ridge Place, Latham, NY 12110
Once again, if you have any trouble with PDF files, let someone know.

BEHOLD AMEW!
There are a passel of updates in Worshops and Schedules. Please read the Update file and make sure you consult the new schedules in signing up for anything.
Advance Registration Form

Lodging Info

Map and Directions

Meal Info

Details and Arrangements

Workshop Descriptions updated
Workshop Leaders' Bios

Friday and Sunday Schedules updated

Saturday Schedule updated

Festival Boutique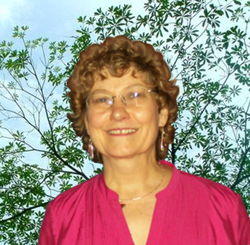 Susan Trump
needs no introduction to many of us, and as always, we're delighted to have her coming back to our festival. Susan sings eloquently of the things in our lives that really matter: songs of home, hills, farms, and small town America. Her skill on mountain dulcimer, guitar, and banjo is amazing (as well as award-winning), her humor is warm and uplifting, and her teaching has touched many of us in ways beyond measure. She lives right here in the Albany area, but the Appalachian Mountains are in her heart and in her music.