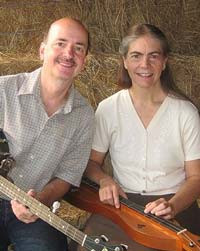 Heidi and John Cerrigione
live in Ellington, Connecticut and enjoy playing old time sentimental music. Instrumentation typically includes guitar, autoharp, banjo, mountain and hammered dulcimer. Their tunes are drawn from many traditional sources, including fiddle and dance music of early America, the British Isles and Switzerland.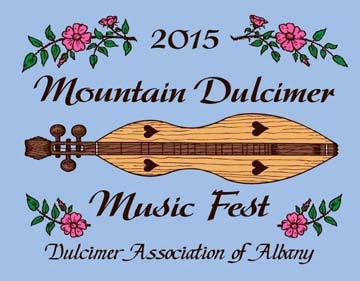 March 6th, 7th and 8th, 2015
Calvary United Methodist Church
15 Ridge Place, Latham, NY 12110
Once again, if you have any trouble with PDF files, let someone know.
Note that there are MORE updates as of Feb 9th in the starred links
Advance Registration Form
Lodging Info
Map and Directions
Meal Info
*Workshop Update Feb 9th
Details and Arrangements
*Workshop Descriptions
Workshop Leaders' Bios
* Friday and Sunday Schedules
* Saturday Schedule
Now, then, put down your Hedy West records for a minute and read
The aforementioned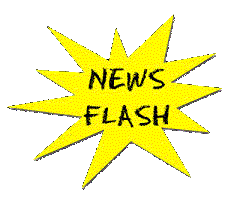 in which you are nagged very nicely to get your workshop reservations in before you wind up in Intermediate Bonsai Cultivation!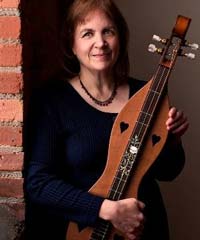 Nina Zanetti
is the 2008 National Mountain Dulcimer Champion. She comes to the mountain dulcimer from a diverse musical background, including choral music, violin, viola, piano, and shape note singing. Nina is especially fond of the "softer side of dulcimer".